Something About Charlee
Charlee Chase has been one of the most desirable MILF porn stars working in the adult industry over the last couple of years, not surprising in the least, just take one look at this busty cougar and her gorgeous look and sexy body tell the whole story. As we all know, women become more beautiful with age, and that fact has not been lost on the lovely Charlee, she's looking sexier than ever these days and shows no signs of slowing.

Charlee is appearing in 'Big Titty MILF's #20' from Devils Film, the latest edition of the long running series. Fans of Miss Chase will be blown away by her horny fuck scene. Lusty Charlee has gone back to her blond look, is elegant and well groom with a gorgeous fresh pedicure that you can't miss when while her legs are in the air as she gets fucked. There's something extra sexy about Charlee in this scene, maybe it is her hot red toenails, maybe it's the site of watching her completely naked but keep in her hot black pump on while she fucks. What ever it is, Charlee is completely captivating in this new hardcore scene.

'Big Titty MILF's #20' also stars thick ass Mellanie Monroe and other kinky mature porn sluts, this is a DVD you'll definitely want to add to your collection, as well as others from this hot collection.

See Charlee Chase In 'Big Titty MILF's #20'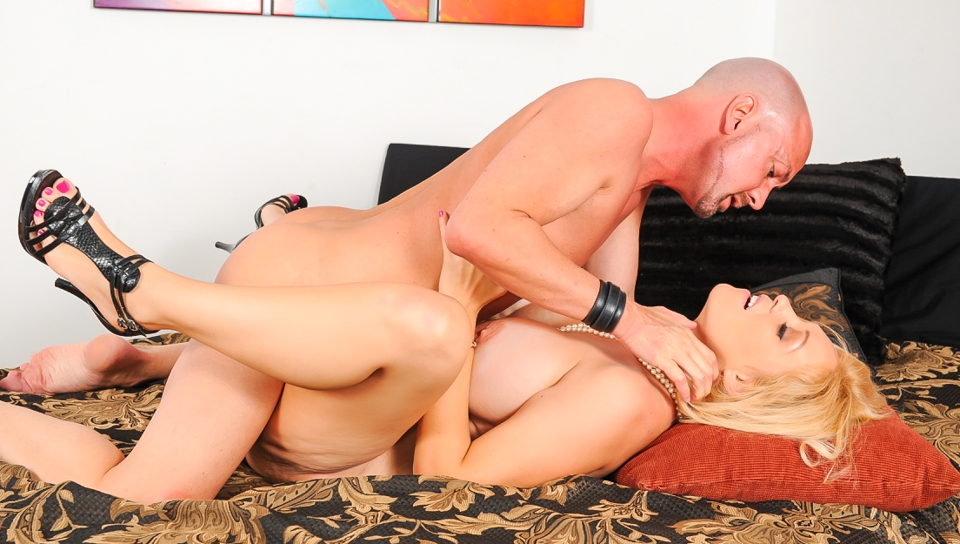 ---
Follow LustyMature On Twitter | See More Lusty Mature On Tumblr